Galentine's day is finally here! You know what that means? It's time for a lot of Leslie Knope quotes and a celebration of friendship with your BFFs.
For those of you who are unfamiliar with the holiday: What is Galentine's day? Let Leslie Knope define it for you.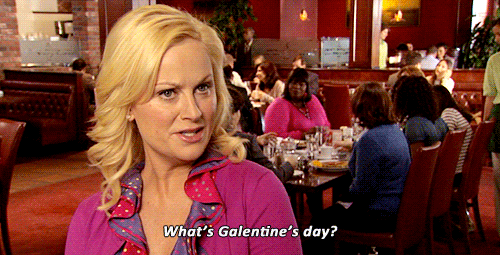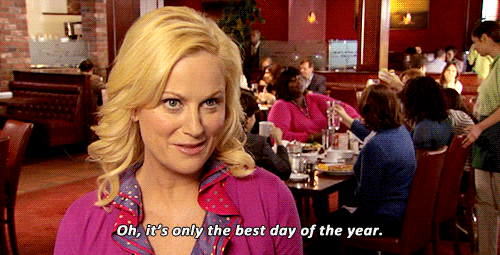 Every February 13th, Leslie Knope and her lady friends leave their husbands and their boyfriends at home and just kick it breakfast style. Valentine's Day may be about celebrating love, but Galentine's day is all about friendship! Ladies celebrating ladies. I don't know about you, but that sounds like the best idea ever.
This is why today, I collaborated with two awesome bloggers to bring you some Galentine's day-related content! I'm sharing with you 10 ideas of things you can do with your girlfriends to celebrate Galentine's day!
Movie night. I don't know about you, but there's nothing I love more than putting on my PJs and watching a good movie. Instead of doing that alone, invite your friends over for a slumber party! Put on your favorite rom-coms, or even better, the best movies featuring kick-ass female characters!
Spa night. With midterms coming up, we're all a bit (or a whole lot) anxious and stressed. But as much as a good massage at the spa seems amazing, it can be a bit pricey. Worry no more! You can do it at home! Invite your friends over, put on some relaxing music, and get the face masks out! Give your friends a mani-pedi, and make sure they reciprocate the gesture!
Girls' Night Out. Not much of a stay-at-home girl? Then get your heels and sequin dress out and go out! Go clubbing, dance with your friends to your favorite songs, order some drinks, and have fun!
Brunch. I believe there is nothing in this world that is better than brunch. And Leslie Knope, the founder of Galentine's day agrees with me. Sadly, I don't get to go get breakfast with my friends very often. Well, what better reason is there to do just that than Galentine's day? Order eggs, pancakes, crêpes, french toast, waffles, or whatever rocks your boat, and enjoy!
Shopping. You and your friends are serial shoppers? Than go do some damage together! Not only is that a great opportunity to spend time with your friends, it's also a great way to get a second opinion on that dress you're dying to get. 😉 If you tend to overspend, have your friends be your accountability partners! Go find those deals you just won't be able to pass.
Binge watch your favorite tv shows. This is similar to watching movies, but it can also be a lot of fun! Pop some popcorn, get the candy out, and rewatch your favorite TV shows! Need some recommendations? Check out our "Netflix recommendations" tab!
Bake off party. Lover of cupcakes, cookies, and all things sweet? This one is for you! Instead of buying all of those things, why don't you try to make them yourselves? Browse Pinterest for the yummiest recipes and start baking! And imagine how much fun it's going to be to decorate all of those treats! If all of you are advanced patissières, how about a little friendly competition? Let's see who can make the best cupcakes! I read somewhere online that Taylor Swift did something similar with her friends, so that must be fun. May the best chef win!
Spend the day exploring the city. Traveler at heart? How about spending the day exploring your own city? I'm sure there are many places you and your friends have yet to experience. Try a new restaurant, go to this museum you've never set a foot in… just wander around the city! You never know what you might end up discovering. And make sure to take TONS of pictures of your adventures for Instagram! (And make sure you share them using the hashtag #wanderfuladventures!)
Fancy dinner. Who said you needed a man to go get dinner at a fancy place? Have your friends dress up and go on a date together to grab something to eat in a fancy restaurant! How often do you get to do that?
Gift exchange. One of the things Leslie loved to do on Galentine's day is express her love to her lady friends with some gifts! Once, she gave them all a gift bag with a bouquet of hand-crocheted flower pens, a mosaic portrait of each of them made from the crushed bottles of their favorite diet soda, and a personalized 5,000 word essay of why they're all so awesome. Now, you don't have to go overboard like our friend Leslie did here, but it can always be nice to buy your friends a nice gift! You can also DIY something, if you're the crafty-type. Just show them how much you appreciate them and how much you love them!
Thank you so much Itunu for proposing this collaboration! Check out her post here. Also, make sure to check out Sunny's post!
What are your plans for Galentine's day? Any plans with your friends? Which of these ideas is your favorite?