It feels weird for me to say that it's finally back-to-school time, because I still haven't properly gotten out of school just yet (only three more days!!). But, still, I can't ignore the fact that back-to-school season is right at our doors, and do you know what that means? It's time to talk about back-to-school shopping! In this optic, I thought I'd share with you my back-to-school essentials!
PLANNER
I mentioned before just how important having a planner is. Even if you don't use a proper planner, having a way of organizing yourself is super important! I wouldn't be able to survive with 15 hours of classes a week, a ton of assignments and a part-time job that can take up to 15 hours of my time every week if I didn't have a planner to write down everything in! I don't write everything in my planner (I don't organize my days down to the minute), but I do use it religiously to remember important stuff like my working shift, team meetings, homework, assignments due dates and exam dates. So far, I've been using the planner my university gave me (for free!), and while I don't love it, it's been doing its job just fine. If you're looking for a great planner, I suggest taking a look at the Plan Better Live Better planner!
COLORED PENS
Unlike most people, I don't use my colored pens to take my notes or write down in my planner. What do I use my colored pens for? My to-dos! I love writing with a pen, but I don't want to mess up my planner or class notes, so I will write basically anything else that's not as important with colorful pens. I like when they glide easily on the sheet and when they don't smudge. These Steadler pens are simply amazing! They have a wide range of colors and I just love how smooth the ink is!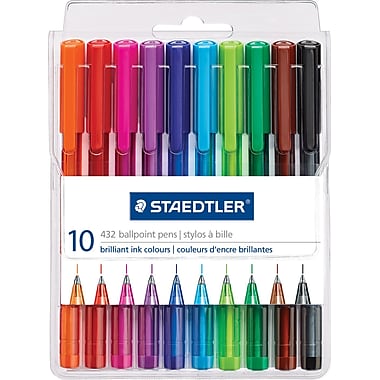 LOOSE-LEAF SHEETS
I used to write my class notes on loose-leaf sheets, but for the past semester, I've been mostly using my laptop. Some of my teachers talk really fast, so I figured that it was easier for me to type than to write. However, I still always make sure that I care around a pack of loose-leaf sheets! They can come in quite handy when you want to do an exercise on the side, if you want to write down something quickly or if your professor asks you to hand in something at the end of the class! They're also particularly helpful for your pitch ideas during team meetings and to plan or draft an assignment. I like to keep a few in my expanding file so I can write down ideas or to-dos on the go.
HIGHLIGHTERS
Highlighters are probably the type of pens that I use the most in my everyday life. They're especially helpful when you're reading articles or your textbook and you want to remember what's important! I also use them to highlight assignment due dates and exams in my planner. It helps me remember what's important, so if I need to prioritize, I can immediately see what needs attention!
LAPTOP
For me, this is the must every college student should have! It can be a bit pricey, but buying a good laptop is such a great investment for your college years! I used to have a crappy laptop that kept crashing when I was in cepep, but I coped with it even if it drove me crazy because I didn't want to "waste my money on a new laptop when the one I had was still functioning". Truth be told, I also wanted to wait so I could see if my university would have a deal of some sort and if my communications major required me to purchase anything specific.
So I saved my money and waited until I got to university to buy a performing laptop, and that made all the difference in the world! Even if you don't use it to write down your class notes, having a well-functioning laptop is one of the keys to success. How do you expect to write your assignments if you don't own a laptop? You won't always want to hit up the library or the computer lab to work, or there might not always be a computer available when you decide to work.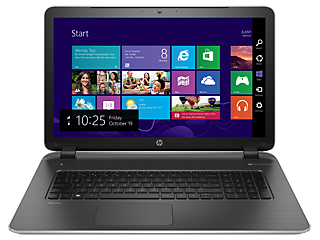 You don't have to spend two thousand dollars on a laptop to have something that's performant. Go laptop shopping, ask questions to the salesperson, look up information and comments on websites, ask someone who knows about this kind of stuff… Buying a good laptop is no easy thing, but it's so worth it! I was able to get a good deal for mine and pay 200$ less than what it's normally worth!
EXPANDING FILE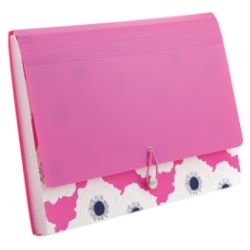 A teacher of mine recommended that we buy an expanding file in high school, and I've been using that system to organize myself ever since! I tried different filing systems, but I just keep on coming back to this one. Having an expanding file is particularly helpful to carry around your notebooks, class notes and any extra sheet your professor might have handed out during class! I have one with 6 different subjects. Like this, I can take one for each class, and one for random sheets! This filing system allows you to keep all of your stuff for your different classes in one space and you won't be all over the place! I don't even use binders (which can take a lot of place in your backpack) anymore because I carry all of my things in my expanding file.
ROBOCOPP GRENADE
Since I'm living off-campus, I've never really had any weird late-night encounters while going to college. I'm lucky enough to feel safe on my own campus, but I know it's not necessarily the case for everyone. Crimes happen, even on a college campus. That's why the Robocopp Grenade is an essential I think every girl should carry with her.
The Grenade is a tiny device that looks like a flash drive. But, plot twist, when you pull the "pin" out of it, it makes a super loud (120 decibels, ambulance-level), shrieking siren to deter attackers or signal for help. That's something that I would find super helpful to carry around, especially when I go to university parties. It's inexpensive, easy to use, safe, legal, and looks super cute! I also love how it's called a "grenade", that makes me feel super badass (like, Natasha Romanoff-level badass). The device also happens to be the world's smallest SOS alarm, so it's not a burden to carry around.
Feeling safe on campus should be one of your priorities, and that's the Robocopp Grenade's purpose. So today, I teamed up with Robocopp's team and decided to host a giveaway so you can win this amazing device! The giveaway will be running until August 8th and is opened to residents of the United States and Canada only.
What are your back-to-school essentials?